The CRC National Blog
CRC National Newsletter – Celebrate with CRC!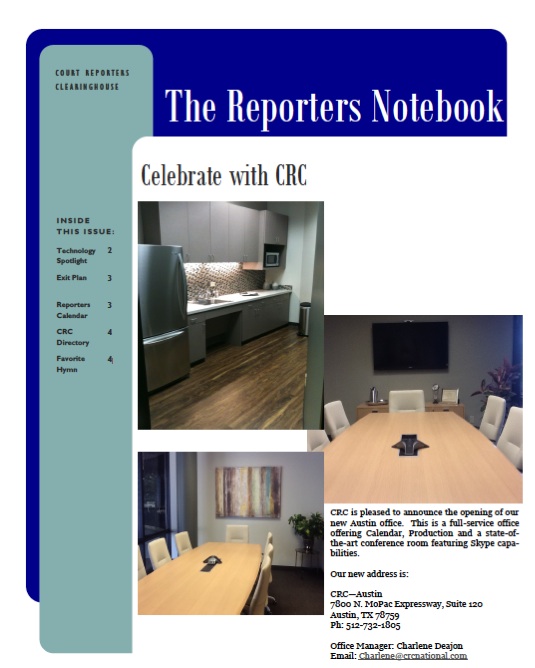 The summer newsletter is here, and it is full of helpful information for our clients and our partners.
Here is a quick peek at what's inside:
INSIDE THIS ISSUE
Techonology Spotlight P. 2
Exit Plan P. 3
Reporters Calendar P. 3
CRC Directory P. 4
Favorite Hymn P. 4
In order to download the full issue, click here.