The CRC National Blog
Financial Planning For A Sabbatical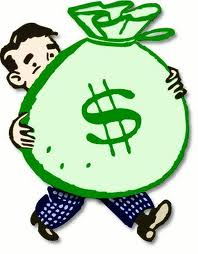 Whether you own an agency, a small firm, or you're a freelance court reporter, you've decided to take time away to reboot your life. You've decided on a goal or purpose for your sabbatical and saved your money. With the money safely tucked away, it's time to start the financial planning for your sabbatical.
The purpose of your sabbatical will determine how you plan the finances for your trip. When working outside the country there are tax advantages to consider. If you're attending courses that relate to your business or to your career as a freelance court reporter, there are tax advantages. There are also many ways to save on traveling expenses, accommodations, and personal expenses. A well planned sabbatical doesn't have to break the bank.
Working Outside the US
Congress recognizes the value of working outside the country and encourages it with the foreign income tax exclusion. If you're gone more than 330 days over a consecutive 12 month period, most (or all) income is tax free. The Foreign Income Exclusion is explained in IRS Publication 54, Tax Guide for US Citizens and Resident Aliens Abroad.
Tax Benefits for Education
If you own a court reporting business, you can take business courses. If you're a freelance court reporter you can take courses that relate to your career. In both cases, tuition and books are tax deductions. IRS Publication 970 Tax Benefits for Education explains educational deductions and credits. If the courses you take don't fall within your career field, you may be eligible for a tax credit instead of a tax deduction.
Saving on Airfare and Transportation
Especially if you're planning a sabbatical in Europe, consider using buses and trains for short distance traveling to save money. For discount airfare, Kayak searches Orbitz.com, Travelocity.com, and Hotwire.com. Kayak makes comparisons and finds the best price; it connects with more than 140 airlines and travel agencies to find the least expensive flights.
Tips on Accommodations
Consider staying in hostels. They're all over the world and are very inexpensive. Use a site like HostelBookers to find locations near your destination, prices, and read reviews. Have a backup plan for accommodations at each location you plan to visit. Sites like LastMinute will help you find accommodations quickly if your first choice doesn't work out. The site also provides last minute reservations for airline tickets and lists local attractions.
Miscellaneous Expenses
If you plan carefully, you won't need to use a credit card; however, having one for an emergency is a good idea. Before leaving, buy personal hygiene items, favorite snacks, stationary, and stamps. Pack them in small boxes and have a friend mail you a box once a month. This will reduce your expenses and you'll have all your favorite products.
Proper financial planning for your sabbatical will help make it a reality. Whether your goal is to rest and reboot, work, volunteer, or take classes, good financial planning will help you achieve the goal of your sabbatical.