The CRC National Blog
Get Your Realtime Reporting Certification!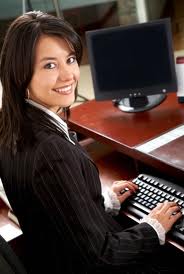 The National Court Reporter's Association (NCRA) provides exams for various skill levels of certified court reporting, including certification for realtime court reporting. 

You must be a member in good standing with the NCRA and a current Registered Professional Reporter (RPR) to register for the Certified Realtime Reporter (CRR) exam. Once your RPR status is obtained, you'll be ready to register for the exam. Upon successful completion of the exam you'll receive a certificate, be recognized in the NCRA's Journal of Court Reporting, The Court Reporter Source Book, and listed on the NCRA website. You'll also be awarded .25 Professional Development Credits when you pass your CRR Exam.
The Testing Process for Certification in Realtime Court Reporting
There are three components of the exam. In the first component, the reporter exemplifies proficiency in setting up the stenotype machine with the equipment used in realtime court reporting.
The second component is a five minute realtime court reporting session taken from recorded material spoken at 200 words-per-minute. The reporter accurately transcribes the recorded content using a stenotype machine integrated with realtime court reporting technology. 

Once transcription is complete, the reporter converts the resulting transcript file from the exam into ASCII format, and the ASCII file is submitted for grading.
The CRR Job Analysis is the blueprint for the certification program you can use these helpful Grading Guidelines you prepare for the exam.
Registration for the Certified Realtime Reporter Exam
Registration information is published in the January and July issues of The Journal of Court Reporting, and you can register for the exam at the NCRA website.
The CRR is currently given three times each year. The CRR exam is concurrent with the two annual RPR examinations and with the Annual Convention.

Information for registration, test dates, location, and fees are available at the NCRA's Certification Test Center. 

You can register online for the exam.
Maintain Your Certification for Realtime Court Reporting
To maintain your CRR, you'll need to participate in NCRA's Continuing Education program and maintain your NCRA membership by earning a minimum of 3.0 Continuing Education Units over a three-year period, the same 3.0 CEUs needed to maintain your RPR.
Resources for Houston Court Reporters
Calendar for the Texas Court Reporting Association
Resources for Denver Court Reporters
Calendar of Events for the Colorado Court Reporting Association
Looking To Become a Realtime Court Reporter?
Download Our Guide "How to Become a Realtime Reporter In Eight Easy Steps"