The CRC National Blog
Great Apps for Court Reporters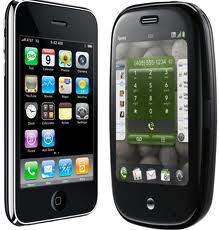 A smartphone is an essential tool for court reporters, one that can effectively eliminate the need for other devices to complete tasks and get transcripts ready. The following Apps for Court Reporters will help streamline your workflow on the go.
Adobe Reader – For iPads and iPhones, this app allows you to read a PDF the way you want.
Black's Law Dictionary – This app is written in easy to understand language and is based on the same clear and precise legal definitions of the most frequently cited legal dictionary in print.
Court Days – Customize your own date triggers. Based on the California Code of Civil Procedure, an iPad calendar app created specifically for those in the legal field.
Court Reporters Clearinghouse – When you work with CRC National, you can use our own App to instantly access transcripts and case files, check a schedule, get directions to a deposition, look up an invoice or an outstanding balance.
Dragon – This app allows you to dictate a message to your iPhone. Your voice is transcribed nearly instantly, and with amazing accuracy.
Dropbox – Accessible using several electronic devices, Dropbox works in the cloud. Send large .wav files to your scopist, share files with clients, or share word lists with colleagues.
Evernote – This free app transforms an iPhone, iPod Touch, or iPad into a tool to remember everything important. Instantly syncs from an iPhone to a laptop or desktop computer.
iAnnotate – For court reporters who prefer onscreen proofreading, this app will flag spots in a transcript that need correction. This app can also be used as a Transcript Order Form. Get signatures directly on the screen using a stylus or even a fingernail. Once a document is signed, immediately email it to your client.
iBooks/Readdle Docs – These apps allow onscreen proofreading and you can purchase books right from your smartphone.
ScannerPro – Once you snap a picture of a document, use this app to square-off the corners and create a PDF. Easily obtain a copy of a notice or an exhibit retained by an attorney or witness.
Square – Begin accepting credit card payments. Sign up with Square and use their free app for any iPhone, iPad, or Android. Reads all major credit cards with just a 2.75 percent fee per swipe. One of the best Apps for Court Reporters.
Tether an iPhone – Offer free Wi-FI to clients. Use this technique in the courtroom, at a law firm, or anywhere there's a fee for Wi-Fi.