Support Services for Independent Court Reporters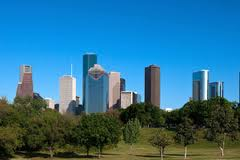 CRC National is an independent court reporter's full-service support team offering services throughout Texas and Colorado with fully-staffed offices in Houston, Dallas, Austin, Fort Worth, and Denver. We provide freelance and independent court reporters with professional offices, conference rooms, calendar and scheduling, document production, billing, collections, a website, and their own corporate identity.
Court Reporters
For an independent court reporter, your success depends on your ability to provide your clients with the best court reporting possible. You need to know that behind you is the most experienced, reliable and professional court reporting support organization available. In today's fast-paced world, it is not enough merely to know that you can trust the reliability of your court reporting support service. You need to know that your reporting service is using the latest technology. You need to know that you can access your information anywhere and at any time.
At CRC National, we use cutting-edge technology to give you the court reporting support you need. Our experienced client-support representatives know what it takes to help you get those jobs covered, prepare your transcripts, meet those deadlines and we put this experience to work for you. To learn more about how we can provide you with the back-office support you need, contact us today by calling 877-732-1805.
Court Reporting Services
At CRC National, we not only support independent court reporters, we also provide law firms with access to the finest court reporting services in Houston. Our experienced court reporter clients can help you with a variety of services, providing you with complete support on your next deposition in the Houston metro area. These reporting services include online repository and real-time reporting. Whatever your needs, our court reporter clients will work with you to provide you with complete satisfaction.
Texas
Austin, Texas
7800 North Mopac Expressway
Suite 120
Austin, TX 78759
512-732-1805
info@crcnational.com
Dallas, Texas
3131 McKinney Avenue
Suite 300
Dallas, TX 75204
214-954-0352
info@crcnational.com
Fort Worth, Texas
777 Main Street
Suite 600
Fort Worth, TX 76102
817-524-6644
info@crcnational.com
Houston, Texas
1225 North Loop West
Suite 327
Houston, TX 77008
713-626-2629
info@crcnational.com
Colorado
Denver, Colorado
3773 Cherry Creek Drive North
Suite 575
Denver, CO 80209
303-573-0387
info@crcnational.com
Arizona
Phoenix, Arizona
4742 N. 24th Street
Suite 300
Phoenix, AZ 85016
602-899-9182
info@crcnational.com
Prescott, Arizona
711 Whipple Street
Suite C
Prescott, AZ 86301
info@crcnational.com