The CRC National Blog
Myths Busted about Court Reporters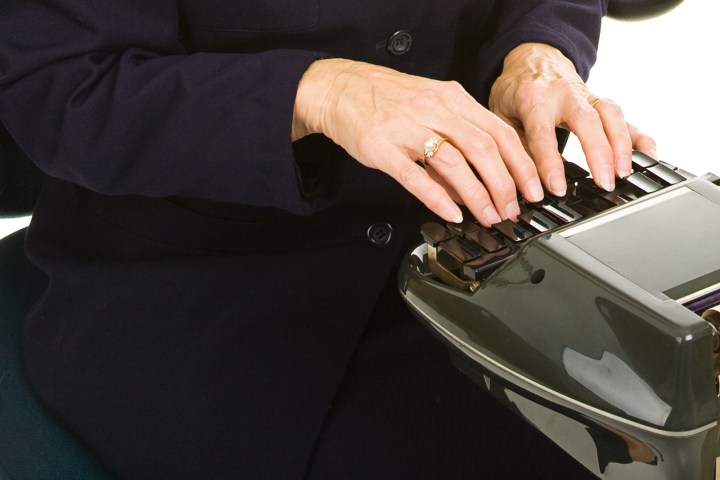 People outside the legal world will probably picture court reporting as a court scene from movies or television and a court reporter as a typist sitting in one corner of the courtroom, cross-legged. This article throws light on the most common misconception about court reporting and court reporters.
Myth – Court Reporting is a typing job
People think a court reporter is just a glorified typist, but what they don't know is that court reporting requires professional skill set, along with traits like attentiveness and ingenuity. In order to understand the complicated terms, court reporters must have an acute ear and fast typing skills to report all details. Court reporting is a demanding job, and becoming a court reporter is quite challenging.
Myth – It is hard to find a good court reporter
Firms and individuals are always on the lookout for proficient, certified court reporters. In the past, finding a good court reporter was a daunting task, but now top reporting services have a strong online presence which makes booking easy. You can book a court reporter with a click of a mouse, sitting at your home or office.
Myth – Technology will replace court reporters
When it comes to transcription, the human ear can do the job more efficiently. Computers, speech-to-text technology and speech recognition software fail to recognize and pick up double meaning and the figurative nature of speech. In short, there is no substitution for human analytics in court reporting.
Myth – A court reporter cannot do much other than reporting
Court reporters are now capable of providing a number of services to law firms as well as to the business community. A reporter's fast typing speed and accuracy can be used to present closed captioning for the hearing impaired, transcribe the spoken word in audio and video materials, and can create records of meetings and events. Along with legal firms, corporations, television stations and other institutions are benefitting from Court reporter services.
Myth – Court Reporters are all women
The moment you hear the word court reporter, an image of a woman sitting in the courtroom comes to your mind. Don't worry, you are not alone. This is because, in the past, court reporting was mainly female oriented. Now, however, this profession is more divided between men and women.
Myth – Court Reporters Only Work in the Court Room
Most of the court reporter's time is spent in a law office, instead in the court room. In order to create well-written testimony and documents, which will be used as evidence, they are required to work on depositions. Court reporters are also seen working in other environments like political hearings, business meetings, webcasts and medical conferences.
Starting a court reporting business is now challenging than ever, with several companies offering comprehensive services to help set a new court reporter on his or her path to success.