The CRC National Blog
Taking A Sabbatical From Your Independent Court Reporting Practice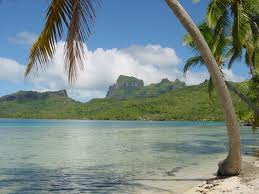 Remember, be clear about why you're taking time away from your business and what you want to achieve. Have a well thought out plan and begin planning early. This will help you transition out of your independent court reporting business and back when you return. Author Dan Clements suggests taking the following three steps as a process to help you remain true to your decision and follow through with your plan to take a sabbatical.
Start Saving Money
Set up an automatic savings plan. Have an amount automatically transferred from your checking account into a savings account each week. Think of things you can go without for a few months. Pack a lunch for work and save every penny you can. If you receive a tax return, save it. Compare prices using resources like TripAdvisor to find good deals and save money. Choose your destination carefully so you can remain within your budget, and bring along a credit card in case of emergency.
Choose a Departure Date
Making concrete plans for a departure date will help you follow through, says Clements. Purchase tickets and make reservations. Register for the class you've always been interested in, sign up to teach English in another country or get a job on a cruise ship; whatever you want to accomplish, start planning.
Realize that as your departure date nears, you may feel like you can't get away for some very important reason. As the owner of an independent court reporting business, or any business owner, this is completely normal, even expected. Whatever your concern, address it with the people you leave in charge. Share your feelings with those who've supported you in taking time away from your business. Making travel arrangements is part of the process of planning a sabbatical and will help you remain committed to your goal.
Share Your Plan With Others
Marking the date on a calendar in your office, provides an easy way to "break the ice" for sharing your plans with others. According to Clements, it's very important to share your goal with others because you'll know who you can count on for support. Seek out those that support you during times of doubt. Those that support the goal of your sabbatical can help you plan and assist with logistics. 

If you decide to temporarily rent out your home, take steps with a property management company to find a tenant or ask a friend take care of your home while you're away. Consider a temporary home trade on a site like HomeExchange or arrange a stay with another traveler on a site like CouchSurfing. According to Clements, it's important for business owners to make firm commitments. Making travel commitments for specific dates will help you stick to your plan and achieve the goal of your sabbatical.
Finally, remember CRC National. We'll help you take a sabbatical without putting your independent court reporting business at risk. We're here to take care of your business while you're away.