The CRC National Blog
Tips For Negotiating the Sale of Your Court Reporting Agency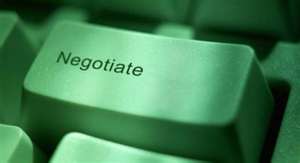 People who are seeking buyers to sell their court reporting agency business must take in to account important considerations in order to get a good deal. Many people negotiate emotionally and fail to attain a worthy price. Obviously, everyone wants to make reasonable money on his investment. Instead of giving away the business for a small amount, consider important aspects of the deal in order to sell the court reporting agency business for a higher price.
Determine buyer's needs
Assess the situation of the buyer. Collect information about his background, his nature, his financial standing, and his style of negotiation etc. Find out buyer's interest in purchasing the business and his estimated price through reliable sources. All these things will give an overview of buyer's perspective which is useful in getting a better deal.
Establish the terms of the deal
Before sitting down on a negotiation table, determine the price and terms of sale beforehand. Prepare thoroughly for negotiation before fixing an appointment with the buyer. Put forward few additional terms which can be foregone during negotiation. Determine how and in what manner the proceeds of the sale are to be received. The terms and conditions have a great impact in determining the final selling price. So, be wise and draft the terms of sale in a manner that will fetch a better selling price.
Set the price
Price the business after considering its true value. Don't be short or feel shy of the big numbers while determining the price. After assessing the value of the business, figure out with the desired selling price. After all, investing valuable time and money in setting up a court reporting agency business warrants its worthy price. Pick up a comfortable and negotiable price; inflate the price so that there is room to come down to the desired price while finalizing the deal. Remember, a deal that demands lot of upfront cash will fetch a lower price. On the other hand, if the level of net adjusted income supports the buyer's ability to make payment easily, it will attract higher price. Consider these important things, and set the price accordingly.
Know your walk away price/terms
Always be prepared to walk away, if the price and terms of selling are much below expectations. Often buyers quote a very low price to grab a deal for a dirt cheap price. Similarly, some buyers put forward unacceptable terms during negotiation. In such situations, it is preferable to walk away instead of settling with their terms and price.
Things to remember
While finalizing the deal, do not forget to consider vital things. Write down the terms of negotiation on a piece of paper, and have it signed by the buyer to avoid any problem later. Similarly, go through the final agreement before signing, and ensure that the terms and price are depicted in the agreement as per negotiation. Make sure that the buyer has a clean record without any criminal background to avoid becoming a victim of fraud. Consider minute details like date and date of agreement, details of check payment and any other thing pertaining to sale.
Conclusion
Remember, negotiation is an art which pays decently. Instead of getting carried away by emotions, negotiate smartly. Weigh all pros and cons, and assess the situation of the buyer in order to sell the court reporting agency business at higher price. Apply little diligence, keep patience and negotiate wisely. All these things will attract higher selling price with much less efforts.
Need More Help With Your Exit Planning? Download Our Free Guide!