The CRC National Blog
Training Tips For Realtime Reporting Certification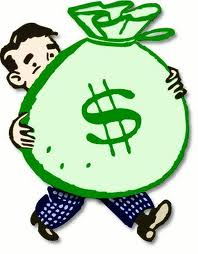 Whether you're new to court reporting or a seasoned professional, training and certification in real time court reporting increases your chances of landing your first job and will help you gain more clients if you're already established.
Training in real time court reporting is offered by many colleges and technical schools throughout the country. The length of the various training programs differ, depending on which branch of court reporting you plan to enter. The NCRA provides a list of schools offering certified programs; however, you only need to pass the NCRA exam to become a Certified Realtime Reporter, or CRR.
A variety of training programs exist, from in-class type study to online courses. Once you complete training, the NCRA certification program provides the testing for certification as a CRR.
Special Training in Real Time Court Reporting Offered by the NCRA
In addition to certification and testing, the NCRA has two technology-based certificates available:
The Trial Presentation Professional Certificate
The Realtime Systems Administrator Certificate
Workshops for real time court reporter training are offered at the annual convention in August. Registration for the workshops is on a first-come, first-served basis. Due to the nature of this type of training, attendance is limited.
There are no prerequisites for the workshops; however, it is recommended that you have a basic knowledge of real time court reporting and basic knowledge of the hardware involved in real time court reporting technology.
NCRA Training for Trial Presentation Professional
The Trial Presentation Professional program provides you with hands-on experience in trial presentation using real time court reporting technology. Upon completion of a day-and-a-half seminar, you'll need to pass a written exam.
The Trial Presentation Professional program in intended for freelance court reporters, legal videographers, attorneys, paralegals, and owners and managers of court reporting firms.
The NCRA provides a list of FAQs for the Trial Presentation Professional training program.
NCRA Training for Realtime Systems Administrator
This workshop is intended for owners and managers of court reporting firms, freelance court reporters, as well as official reporters, to improve their marketability as professionals and gain technical proficiency.
The Realtime Systems Administrator workshop provides you the technical knowledge and troubleshooting skills necessary for providing real time to your clients. The seminar lasts a day-and-a-half and focuses on each aspect of real time hookups as well as litigation support that relies on real time connections.
You'll receive training on how to set up your client or judge with vendors providing real time court reporting technology including Teleview, CaseView, LiveNote, Eclipse Bridge, Summation, DeNoto, Visionary, and Speche.
As you explore each aspect of connectivity, the training is based on real-world scenarios and you'll learn how to quickly troubleshoot real time issues by experiencing them as they occur.
Workshop participants receive a copy of the Realtime Systems Administrator Guide that provides an in-depth look at the information provided at the seminar.
Upon completion of the workshop, attendees take an assessment exam and upon successful completion of the exam, receive their certificate.
The NRCA provides a list of FAQs for the Realtime Systems Administrator training program.
Real time Court Reporting Credentials Distinguish You as a Professional
The NCRA adheres to the strict standards for real time court reporting training and credential programs established by the National Organization of Competency Assurance and American National Standards Institute.
You'll stand out in an interview for your first job as a freelance court reporter with your certificate in real time court reporting. If you're already established as a court reporter, you'll easily gain new clients as a result of your credentials.
Resources for Houston Court Reporters
Calendar for the Texas Court Reporting Association
Resources for Denver Court Reporters
Calendar of Events for the Colorado Court Reporting Association
Looking To Become a Realtime Court Reporter?
Download Our Guide "How to Become a Realtime Reporter In Eight Easy Steps"