The CRC National Blog
Using LinkedIn For Independent Court Reporters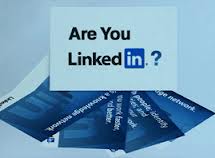 Unlike Twitter and Facebook, LinkedIn is focused on business professionals and is an excellent tool for an independent court reporter. With over 65 million members in 200 countries, LinkedIn has quickly become the largest audience of influential professionals in the world. Since most LinkedIn features are offered free of charge, there's no reason for a court reporting agency not take advantage of them.
A new LinkedIn profile is created every second
LinkedIn members have an average annual income of $109,000
Half of all LinkedIn members are decision-makers
An established LinkedIn profile is a business asset for any independent court reporter.
Creating a LinkedIn Profile for a Court Reporting Agency
A LinkedIn profile presents a business to the online community and can provide very specific information about a company. This tutorial provides a walkthrough for creating a profile. Remember to keep status updates business-like and professional.
Build a Network of Professionals
LinkedIn networks are built through connections at the individual level. Once a profile is created, publish it and begin looking for connections. Add connections to a circle of familiar professionals. Then expand the circle to include their connections. Use connections to build a client base for an independent court reporter or small court reporting agency, or expand a client base from a list of existing attorney clients.
Join Groups to Expand the Network
LinkedIn groups bring professionals together around a common subject of interest. Expand a network by joining groups and participate in discussions to establishing new relationships. To sell a court reporting agency, initiate communication with potential buyers. LinkedIn contact features are simple for interested parties to use.
Answer Questions to Establish Credibility and Expertise
Members search for answers on various topics by using the search function and selecting "Answers" from a drop-down list. Providing useful answers to posted questions establishes credibility and expertise for a court reporting agency. After Logging in, click "More" and go to "Answers."
A Showcase for a Court Reporting Agency
Have a list of regular attorney clients? LinkedIn allows members to publish testimonials from clients they've worked with. Regularly obtaining testimonials will maximize the LinkedIn Recommendations function. Not only is this an excellent way to show potential buyers a business is well established, the recommendations function provides a way to showcase a court reporting agency.
Targeted Ads Are Cost-effective
If advertising is required to sell a court reporting agency, LinkedIn offers DirectAds, a cost-effective form of advertising. Target specific groups based on geography, business niche, company size, age, and gender.