Take Control of Your Reporting Career!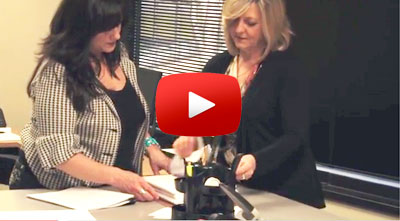 Are you tired of:
Using a typical court reporting firm just to have a production office;
Waiting months to be paid for the work you do;
Sacrificing your personal time to produce transcripts and exhibits;
Hiring and managing staff to run the administrative side of your business;
Having to be "on call" for someone else or calling in to find out each day's assignment?
Now you can build a reporting business that suits your life:
Work when you want to work without guilt or pressure. We'll help you manage your bookings with our online scheduler and provide overflow support when you need it;
Grow your own business, not someone else's, with customized marketing materials and back office support;
Enjoy full administrative support, without the cost or hassle of hiring your own staff;
Get paid quickly. We handle billing, collections, and pay you weekly;
Offer clients flawless transcripts and exhibits, without the stress of producing them yourself.
"Although my business is located in a rural area of Nebraska, I receive top-notch support from the CRC office in Denver, (which is 200 miles away!) and my clients are very impressed with the "big city" look of the transcripts. I've also gotten very positive feedback from all the paralegals on the ease and options of using the iDepo software. All the staff at CRC I've had the pleasure of working with are super professional and prompt. Definitely the best business decision I've made!"
Becki Schlager
Schlager Court Reporting
Our clients see a 20% increase in their take home pay and a 40% increase in job satisfaction when they work with CRC National.
Your reporting skills are your most valuable asset. Let CRC National maximize your reporting time and help you deliver exceptional service.
Call 877-732-1805 or email to schedule your free consultation.
It's time for you to earn more and stress less!